TOTO Drake – Awesome Or Overrated? (Buying Guide)
How To Pick Your TOTO Drake?
If you are new to TOTO toilets, specifically TOTO Drake, figuring out which model to buy can be a frustrating experience. That's because the Drake toilet has a total of 66 models, which includes the spinoffs and the newer Drake II range of High-Efficiency Toilet (HET) and Ultra-High-Efficiency Toilet (UHET). And they all look almost identical from their exterior.
But it is not hard to understand why Drake is such a great two-piece toilet, even if you have not read a single review yet.
When a manufacturer keeps rolling out new products using the same name, you know they have got a winner product. From a business perspective, it's always easier and more cost-effective to capitalize on a winning product than to start from scratch. That's the first telltale sign.
And since you are here, there is a high chance you are already convinced of the Drake quality but aren't sure which model to pick. Or you simply need a second, third, or fourth…opinion. Whatever. This TOTO Drake review is all you need, and it'll show you how to pick the right model without feeling overwhelmed.
NOTE: For ease of browsing use the Table of Contents and "TOC "
Before diving into the details, it is always good to grasp some numbers about the Drake, its various models, classes, etc. This will give you an overall idea of what to expect and focus on the models with the base features you need. That will save you time and avoid buying the wrong model.
So here is the breakdown of the base models and their respective quantities.
Feature
Drake
Drake Transitional
Eco Drake
Eco Drake Transitional
Drake II
Bowl Shape


Round


[Elongated]

3


[34]

1


[12]

1


[4]

1


[4]

2


[4]
Rough-in 


10″


[12″]

11




[26]

4




[9]

1




[4]

1


[4]

0


[6]
Bowl Height


Standard


[Universal]

15


[22]

4


[9]

3


[2]

3


[2]

0


[6]
Flush Type


Dual Flush


[Single Flush]

18


[19]

6


[7]

0


[5]

0


[5]

0


[6]
Flush Volume


1.6

GPF


[1.28 GPF]


1.0 GPF

18


[13]


6

0


[13]


0

0


[5]


0

0


[5]


0

0


[3]


3

Total Models
37
13
5
5
6
Note: Above are toilets only, not including the Washlet+ models.
The matrix above does not include the bidet toilet models or the Drake Washlet+ toilets. And as you go along, you will also learn to differentiate which Drake toilets are compatible with a TOTO washlet. The difference is subtle but can be frustrating if you pick the wrong model with the intention of switching the soft close seat to a bidet seat later. TOC
All 66 Drake Toilet Models For Your Choosing
The first thing to know about the Drake is that there are 4 base models altogether. They are the original Drake, the new Drake Transitional, the High-Efficiency Eco Drake/Eco Drake Transitional, and the Ultra-High-Efficiency Drake II. But let's leave the Drake II out for another post, so you won't feel too much to handle. (The Drake II review post is here)
With Drake II out of the way, you are now looking at 60 Drake models, which are still quite a handful. But no worries, once you divide them into 3 flushing capacities – 1.6 GPF, 1.28 GPF, and 1.0 GPF, everything will be clear as day and night.
And yes, you probably have guessed, the 1.6 GPF models are the original Drake toilets. But between 2020 and 2021, TOTO has added another 13 new 1.6 GPF Drake models. So now, if you intend to get a 1.6 GPF TOTO Drake model, you will be choosing from 18 models of 1.6 GPF capacity instead of just 5 previously.
However, now that TOTO has added some new Drake models, the old models might be replaced eventually. As it may not be a good idea to purchase products that are discontinued, or going to be discontinued, maybe it is better to focus on the new and improved models now.
So among the 3 flushing capacities, 37 are Drake models, leaving the rest divided among the Drake Transitional, Eco Drake, and Eco Drake Transitional.
Oh, and don't worry about the word 'Transitional'; the difference is stupidly glaring with a toilet tank that adds a little convenience to organizing things in the bath or powder room.
The Drake's new Transitional style tank flares gently as it rises to support a generous lid with a distinct lip that has been molded into a shelf, creating newfound space for toiletries, tissues, or other bathroom necessities. – TotoUSA.com
Starting to feel lost? Well, don't be. The 'Transitional' tank design is different from the rest. It is more decorative if you like and has zero impact on the performance. If there are any benefits to it, the flat-top tank cover of all the Transitional models offers you a little extra space to place your spare toilet roll and other items. That's all it is to be Transitional.
But if you like the idea of a flat-top tank cover, or the tank design looks way better for you, there are 18 Transitional models to choose from. And they are all of 1.28 GPF flushing capacities.
Drake Transitional Single Flush, 1.28 GPF – 7 models
Drake Transitional Dual Flush, 1.28/0.8 GPF – 6 models
Eco Drake Transitional Single Flush, 1.28 GPF – 5 models
Back to the 3 flushing capacities…
So decide on which flush volume you prefer, and you can begin to choose the other features of your preference. The right model will surface in no time.
Now let's crystallize everything into just 3 steps – (1) Decide on the flushing capacity, then (2) prioritize the features from the list below, and (3) zero down to the model you desire. TOC
Drake Features
Bowl Shape – Round or Elongated
Rough-in – 10″ or 12″
Bowl Height – Standard or Universal
Flushing System – G-Max, E-Max, Tornado, and Dynamax Tornado (Read on to find out the differences among the flushing systems)
Bowl Finishing – CEFIONTECT (recommended) or Conventional
Flush Option – Single or Dual Flush (Read on to find out why the Dual Flush models are not so desirable)
You will get a much clearer picture of what to choose in the next section as you learn about all the features.
What are Your Preferred Features For A Drake Two-Piece Toilet?
Whatever flush capacity you have set your minds on, it's time to drill down into the exact models with the respective features.
And here are all the features that make each Drake toilet unique.
Which is More Practical For You? – Elongated Or Round Bowl
Including the Drake II, there are only eight round bowl models. So whether you have chosen the 1.6 GPF or 1.28 GPF flushing capacity, you have the option of a round bowl toilet. The 1.0 GPF models are all elongated bowls.
The only difference in dimension is in length. The round bowl is 2 inches shorter (front to back dimension), while the rest are almost identical. At slightly over 26 inches long, the round bowl makes a good size toilet for any small spaces that meet the minimum space requirement. (more space-saving toilets)
However, the round bowl Drakes are all single flush. And if you also prefer a tall bowl, you can find it in the newer Drakes and Drake II. There are 5 round and tall bowls, including 1 from the 1.0 GPF range.
You will absolutely be spoiled for choice if you prefer an elongated bowl model. So read more about the Drake features to pick your ideal two-piece toilet. TOC
Are You Replacing Your Toilet? – What's the Rough-in Size?
If you have a 10″ rough-in, then you are in luck. At least you have the option within each Drake series, except Drake II. But can't say the same for those who got a 14-inch, but they can always use an offset flange to adapt (Image right).
And if you find a 12-inch model closer to your needs, you too can use the offset flange to adapt to the 10-inch rough-in you've got. So, feel free to choose any model you like regardless of the rough-in size.
There are a total of 17 Drake models with a 10-inch rough-in. And all of the Drake II models spot the standard 12-inch rough-in, so don't look there if you only want a 10″ rough-in toilet.
Preferred Bowl Height – Standard or Universal
Do you prefer a high bowl toilet, or the regular height is good enough? There are 37 models with a universal height (more popularly known as Comfort Height); the rest are standard 15″ bowl height.
All the seventeen 10″ rough-in models and three round bowl models are universal height toilets. So if you love a high bowl and have the short rough-in, good for you. But if you prefer a round bowl and comfort height, you have only 5 models to choose from among the new Drake, Drake Transitional, and Drake II series.
The round bowl models from the older Drake, Eco Drake, and Eco Drake Transitional are standard height toilets.
Here are all the standard and universal height Drake toilets.
5 Drakes 4 Flushing Systems
G-Max and E-Max Flushing System
The two flushing systems used in the older Drake and Eco Drake toilets are the G-Max and E-max. They are technically the same flushing system because both use the common chain and flapper flush valve.
But what makes these two flushing systems highly efficient go beyond just the flush valve. The well-coordinated flow, timing, and water volume are critical to ensuring a highly efficient bowl cleaning and waste evacuation.
All Drakes' valve diameter is a good 3 inches, allowing more water to flow out of the tank at a given time. That results in an excellent water flow rate critical to removing solid waste and bowl cleaning. And the 2-1/8″ fully glazed trapway has a higher capacity to drain out more waste than the industry norm of 2″.
The MaP testing results show that the Drake and Eco Drake toilets can clean out 1000 grams of waste in a single flush. Even the 10″ rough-in models can wipe out 800 grams in a single flush, which is well within the 'Highly Recommended' category in the MaP Score Chart.
Though the G-Max and E-Max are conventional flushing systems, they are certainly the engines that make the Drake a mean flushing machine you can rely on if you want every flush clean.
Here's a video showing the flushing power of the Drake. And please DO NOT flush anything other than your poop and some toilet paper like the video shows. TOC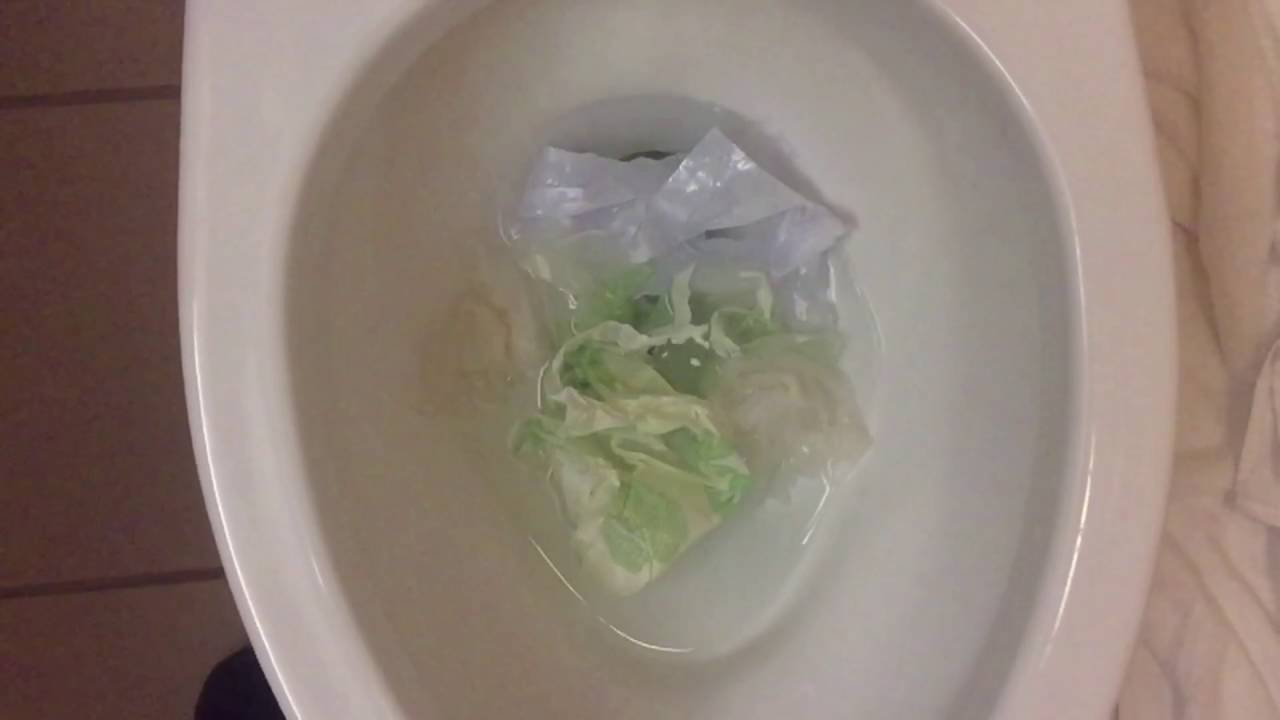 WARNING: Do not try this at home or your workplace.
Tornado and Dynamax Tornado Flushing System
The newer single-flushing Drakes and Drake II use the Tornado Flushing System, which uses two powerful nozzles to create a centrifugal, cyclone-style bowl cleaning action.
The Tornado flush's advantage is that it does away with rim holes for bowl cleansing. Therefore the bowl can have an open rim or rimless design, allowing easy cleaning and eliminating dirt accumulation. But most of all, the flushing is quiet.
And, of course, the speeding spiraling water has a scouring effect on the bowl surface that is more efficient in removing sticky waste. So, if you want an easy-to-clean bowl and a more effective flush, choose the models with the Tornado Flushing. You will love the power and quiet advantage.
The newer Drake and Drake Transitional with the Tornado flush are tested to MaP 1000 rating for the 1.6 & 1.28 GPF models. And the Drake II, which also uses the Tornado flushing system, has a MaP 800 rating for its 1.0 & 1.28 GPF models. (Check out the Drake II review for more details)
Lastly, the Dynamax Tornado Flush is used solely on the dual flush Drake and Drake Transitional models. Unlike the Tornado Flush, this flush design detaches from conventional wisdom where the water volume is split between the rim and the jet hole for bowl cleaning and waste removal.
Instead, water is fed solely through the rim jets for maximum cleaning power and waste evacuation. The focus is on clearing out debris, like waste smears, so you will always get a clean bowl. And thanks to the precise fluid analysis TOTO deploys on its bowl design, waste evacuation efficiency is not compromised.
Which explains why the 1.6 & 1.28 GPF dual flush models with the Dynamax Flushing System are rated the maximum MaP 1000. While the MaP rating for the 1.0 GPF models is MaP 800. Definitely living up to Drake's name as a power flusher. TOC
Ultra-Smooth CEFIONTECT Glaze
CEFIONTECT is the name of TOTO's proprietary gloss. Unlike the older Drake toilet models, the CEFIONTECT is a core feature on the latest edition of the Drake toilets, including the dual flush models and all of the Drake II range.
Formerly known as SanaGloss, the nano glaze offers leverage for the highest flushing efficiency with all of TOTO's flushing systems. You can imagine a conventional ceramic glaze being added with another layer of baked-in (not painted) non-porous ionized barrier.
The ultra-smooth ceramic surfaces provide no microscopic potholes, recesses, or crevices for dirt to cling on. So, any dirt on the CEFIONTECT surface can easily be flushed away. The end result is a lasting shine that makes sticky waste a non-issue.
This is especially helpful for people with a fiber-lacking diet and those who always experience bowl streaking despite their best effort to aim correctly.
And the CEFIONTECT surface requires way less effort and frequency of toilet cleanings. No harsh chemical-based toilet cleaner and hard scrubbing are needed (not recommended, though). Use only water and a soft cloth if you ever need to clean the bowl.
It may cost a little more, but it is highly recommended to get the Drake model with this feature. But not recommended if you use well water or hard water to flush your toilet. You will still get the unsightly skid marks around the bowl outlet due to the minerals in the water. And using harsh chemicals and hard brushing to get rid of those stains will only damage the CEFIONTECT finish. TOC
Large Water Surface and Why The Dual Flush Models Don't Have It
All the Drake and Eco Drake models have a reasonably large water surface. This feature is excellent in reducing incidents of bowl streaking and skid marks. And you can easily have your turds fully submerged, which will not emit as much odor as when they are out of the water.
But one fact about the water spot is that the lower the flush volume, the smaller it gets. That means the 1.6 GPF models will rationally have the largest water surface compared to the 1.28 and 1.0 GPF toilets. But this only seems logical for all the single-flush Drake toilets. As far as the dual flush models are concerned, the water surface is almost half, even with a 1.6 GPF capacity.
Sounds puzzling?
Let's compare the single flush model MS776124CSG#01 with the dual flush MS746124CSMG#01. Both models are rated 1.6 GPF and 1.6 GPF/0.8 GPF, respectively, and are almost identical physically.
Here's their respective water surface size:
MS776124CSG#01, Single Flush – 9″ x 6-7/8″
MS746124CSMG#01, Dual Flush – 5-5/8″ x 4-1/8″
Why the stark difference in water surface area?
Well, the culprit is the lower flush volume of 0.8 GPF. It is simply too small to drive a large water volume in the bowl with that capacity; way too weak to initiate a siphon if the water surface (correlates with water volume) is kept the same size as the single flush model.
So, if a large water surface is important to you, don't look at the dual flush Drakes. And if you want the water spot to be as large as possible, the older Drake and Eco Drake will be perfect for you.
The new Drakes have a uniform 9″ x 6-7/8″ water surface across all the elongated models. While the few round bowl models are slightly smaller at 9″ x 6-5/8″. TOC
Every TOTO Drake Model Is Different
Understanding how TOTO addresses your needs with each Drake model will help you choose the right model more easily. You can obtain information from the model number like flushing capacity, type of flushing system, bowl shape and height, color, and whether it comes with a seat.
For example, the Drake model MS776124CEG#01 is a single flush elongated toilet with a soft closing seat and uses the Tornado flushing system. The flushing capacity is 1.28 GPF, and a standard bowl height with the CEFIONTECT glaze. The color is Cotton White.
So how do you make out of the model number to tell the differences or features among all the Drake toilets?
It is simple to know what each letter or string of letters and numbers represents and its sequence. Just like the example above, if you follow the flow of the description, you can quickly derive the model MS776124CEG#01 to be:
MS776 – Drake, Single Flush model, Elongated
124 – Supplied with a SoftClose seat of part number SS124
C – Tornado Flushing System
E – 1.28 GPF
G – CEFIONTECT Glaze
#01 – Cotton White color
The first thing you want to ascertain is the correct Drake model so that you won't get the wrong toilet after you have decided on the flushing capacity.
Basically, the first few letters and numbers of the model number tell you about the Drake type, bowl shape (round or elongated), flush type (single or dual flush), and whether the toilet comes with a seat.
So, for your convenience, here are all the Drake models (not including the Drake II)
| | Base Model | Bowl Shape | Flush Type | Seat |
| --- | --- | --- | --- | --- |
| Drake (Older Model) | CST743S | Round | Single | No |
| Drake (Older Model) | CST744S | Elongated | Single | No |
| Drake (Newer Model) | MS776124 | Elongated | Single | Yes |
| Drake (Newer Model) | CST776 | Elongated | Single | No |
| Drake (Newer Model) | CST775 | Round | Single | No |
| Drake Transitional | MS786124 | Elongated | Single | Yes |
| Drake Transitional | CST786 | Elongated | Single | No |
| Drake Transitional | CST785 | Round | Single | No |
| Eco Drake | CST743E | Round | Single | No |
| Eco Drake | CST744E | Elongated | Single | No |
| Eco Drake Transitional | CST743EN | Round | Single | No |
| Eco Drake Transitional | CST744EN | Elongated | Single | No |
| Drake (Newer Model) | MS746124 | Elongated | Dual | Yes |
| Drake Transitional | MS748124 | Elongated | Dual | Yes |
In total, there are 14 base models under the Drake series. The matrix will help you quickly zero in the Drake base model that meets your requirement. What follows are the features that tell each Drake apart.
Usually, a single letter after the base model number represents a feature. The only number in the model number string is ".10" before the color code. If you see ".10" before the color code like CST776CSFG.10#01, it tells you that the specific Drake model has a 10-inch rough-in.
What Does Each Letter Represent After the Base Model Number? TOC
The Nomenclature of a Drake Toilet Model
Flushing System
C → Tornado Flushing
Flushing Capacity
S → 1.6 GPF | E → 1.28 GPF | U → 1.0 GPF
Bowl Height
F → Universal Height (Example CST776CEFG#01)
L → ADA Height (Example CST744EL#01)
Note: Universal height refers to a 16-1/8″ bowl height, whereas ADA height is 16-1/2″.
Bowl Glaze
G → CEFIONTECT Glaze (Example CST776CEFG#01)
Note: All Ebony color Drake toilets, new or old, are without the CEFIONTECT glaze.
Rough-In
.10 → 10-inch rough-in (Example CST776CEFG.10#01)
Color
#01 → Cotton White | #11 → Colonial White | #03 → Bone | #12 → Sedona Beige | #51 → Ebony
Note: #01 is the standard color and usually the lowest priced.
Trip Lever Position
R → right-hand lever (Example CST776CEFRG.10#01)
Note: The default lever position is left.
These are the common features. You can find out more from the toilet specification to check the complete optional components for each model, like a bolt-down lid, insulated tank (prevent tank sweating), etc.
Can you tell which Drake model and its features in this model number – CST786CEFG.10#01? TOC
Seat or No Seat With The New Drakes?
Assuming you are only interested in the latest Drake models. This decision might appear trivial, but the real difference can affect your aesthetic expectation if you pick the model without the seat.
And remember, this is a standard two-piece toilet; the slightest price difference can mean a significant percentage. Rational buyers will weigh out the value with the higher price. So here is why you may or may not go with the cost difference with the seat.
If you look back at the base models above, only the MS models are the ones that come with a toilet seat. But what's puzzling here is that there is no difference between the MS and CST models physically and even feature-wise. Even the parts in the tank are identical in both models. So why the need to have two model numbers just to differentiate the seat supply?
You might be tempted to go for the seat-less CST model when you realize the price difference is about $80. Because the same seat probably costs about half if you buy it separately. So why wouldn't you?
However, the real difference is that the MS models have an extra 50mm hole on the bowl. This is why the seat has to be supplied together to cover the hole, or it will look ugly (No, just kidding). There is a good reason for the 50mm hole on the bowl, and you can surely appreciate it when you intend to switch the standard seat to a Washlet or bidet seat later.
And the bowl with a hole has a name. It is called a T40 bowl.
You probably would have rightly guessed its use. Yes, the 50mm hole next to the seat bolt is meant for the Washlet's power cable and water hose to pass through. Thereby hidden instead of hanging down by the side, which is not a pretty sight for meticulous aesthetics.
So, if you intend to get a Washlet bidet seat later, perhaps the MS models are a better choice. Besides looking great with the hose and cable hidden, it is also easier to clean and safer for the kids. TOC
Disadvantage? Not Much to Complain But It's Always Hard to Please All
Remember, this is a 2-piece toilet you are looking at, and the Drake is built just like any other separate tank and bowl toilets out there. So it bears the typical disadvantages of a 2-piece toilet. (Here are the pros and cons of 2-piece toilets)
And given the improvement made over the years, there isn't much to complain about the Drake. But, it still can't please everybody with its current range.
Previously, the main disadvantage of the Drake range was the limited models to meet the growing needs for features like comfort height, round bowls, CEFIONTECT, and more. Honestly, that is inevitable. There were only 15 Drake models, including the Eco Drake and Eco Drake Transitional.
The issue is that most features are overlapped and repeated among the 3 older Drake series. So if you based on features to pick your toilet, you would discover that you are down to only 5 models after you have decided on the flushing capacity. Because whatever features you want on any Drake model, you can find the same features on the Eco Drake and Eco Drake Transitional.
But you will be spoiled for choice since the Drake now has a much broader range. Whatever the shortcomings were, look to the newer Drakes in feature offerings. You will be able to sort out the perfect toilet easily.
However, the entire range is still not perfect. It will be great if there are round bowl models with a 10″ rough-in. Those folks with a small bathroom and a 10″ toilet rough-in can surely appreciate the shorter length of a round bowl toilet. Even better if they can also choose between a standard or universal height.
Anyway, if you even consider that a drawback, it only shows the difficulty of meeting everyone's needs. But it is a commendable effort that at least they (TOTO) have tried, and maybe this little imperfection will be patched in future Drake models. TOC
What about those with a 14″ rough-in?
Installation – DIY vs. Pro
Nothing peculiar with the installation on this Drake or Eco Drake toilets. They are basically standard toilets. You can install it yourself if you are skilled at a wide range of home repair works.
The success rate is pretty high, even if you do it for the first time. It is that easy. There is no lack of instructional videos on Youtube, like This Old House's. Great video, but that's for a new install. You can skip some steps if you are replacing your old toilet. At least if the flange is still in good condition, you can reuse it, or it doesn't cost a bomb to get a new one.
Otherwise, hire a pro on Amazon Home Service to take care of the installation. The service would include removing and hauling away your old toilet. And they will provide all the necessary material to complete the installation. The price is reasonable, and you can always review the service details and confirm the final pricing with the pro before work begins. TOC
Picking Out The Ideal Drake Toilet
Is the 10″ rough-in your top priority, or the round bowl is a must? What about the bowl height – should it be standard or universal? And, do you want a smart bidet seat to come with your TOTO Drake, or plan to switch the soft-close seat to one later?
Whatever. You can take your time to browse through the categories below to pick your ideal Drake two-piece toilet.
TOTO Drake Round Bowl Toilets (All 6 models)
TOTO Drake Toilets with a 10-inch Rough-In (All 17 models)
TOTO Drake Standard Height Toilets (All 23 models)
TOTO Drake Universal Height Toilets (All 37 models)
Where Are The Washlet+ Drakes?
If you have visited TotoUSA.com and discovered that there are actually 130 Drake models, please don't lose faith in what you have read here. That's because there are 70 models of Drake Washlet+ toilets. So combined with the 60 models discussed here, that makes a total of 130 Drake toilets.
The Washlet+ is basically an integrated bidet toilet or bidet toilet combo. Instead of the regular soft closing seat, the toilet comes with a bidet seat which TOTO calls a Washlet. The toilet is exactly the same Drake toilet you are reading about here, and the Washlet is the same bidet seat you can read about in this Washlet Review post.
That explains why there is no need to include the 70 Washlet+ toilets here.
So how do you pick a Washlet+ Drake toilet?
Simple. Follow the process in this post to choose the toilet, then go over to the Washlet review to pick your desired Washlet. Jot down both toilet and washlet model numbers and find the Washlet+ toilet with the base models in its model number.
For example, the Washlet+ model MW7763084CEG#01 is a combination of MS776 (toilet) and SW3084 (Washlet). Remember how TOTO created its Drake toilet model number discussed above? Can you see the consistency in this Washlet+ MW7763084CEG#01?
However, you may not find the perfect Washlet+ model with the desired Drake toilet and Washlet model from the 70 Washlet+ models. But that does not mean you can't have whatever you want. Remember the Drake MS models that come with a seat? Buy one of the MS toilets and the desired Washlet model (separately); you have created a "new" Drake Washlet+ toilet for yourself. TOC
So there you go, all 60 models of the powerful Drake two-piece toilets, new and old. Though basic in construction, they offer a high flushing efficiency comparable to some higher-end models. And choosing the right TOTO Drake toilet is all about your preferences.
You start by deciding which flushing capacity you prefer before picking the one with the feature of your choice. And it is highly recommended to go with the newer HET Drakes if you are undecided. It saves you water and money and has the same MaP rating as the 1.6 GPF Drake models.
And don't forget to look at the Drake II if you are only for the HET and UHET models that use 1.28 GPF and 1.0 GPF. That will leave you with 6 more low flush models to choose from. If you are also considering the dual flush models, note that the dual flush Drake toilets have a significantly smaller water surface.
Another consideration is whether you should get the Drake with the seat, the MS models. Or, if you are certain you won't be upgrading to a bidet seat later, go for the cheaper CST models that require you to buy the toilet seat separately.
But even if you change your mind later, you can still switch to a bidet seat with the CST model, just that the cable and water hose will be exposed on the side. If you wouldn't mind the "eyesore."
Finally, besides the inherent drawbacks typical of two-piece toilets with exposed trapway, there is nothing much to complain about its performance and features. With a little adaptation, you can still enjoy the benefits the various features bring you regardless of rough-in sizes.
So if you are looking for a two-piece toilet, consider getting a TOTO Drake. That might be one of your best decisions ever. TOC