TOTO Neorest 750H Toilet – $10000 High-End Toilet
A TOTO Neorest 750H Toilet Review
$10,000 TOTO Neorest 750H Toilet – Too Good And The Price Makes It True
We often complained about dirty toilets and the chores to keep them clean. How about for once, a toilet that cleans itself? And it's not just the visible waste that gets cleaned, the invisible too. Now you may ask, why can't all toilets are made the same way. Sure, it might just happen when demand gets tractioned. But for $10,000 a pop, it's kind of hard to imagine when will that happen. So for now, you just need deep pockets to go by (or buy).
Introducing the TOTO Neorest 750H, defining new toilet experience for the fastidious toilet goers.
The Visible And Invisible Self Cleaning Process
No, there's no elves or toilet fairies involved. No need when there's available technology to get the work done. A combination of components worked the self cleaning process which eliminate both the residual waste and the invisible microbes, on the bowl surface as well as the seat.
When you are done with your business and leave, that's when the toilet begins to sanitize itself. Believe it or not, it's just light, water, and oxygen that are required to keep this $10,000 TOTO Neorest 750H toilet clean on its own. No chemicals needed.
Ultraviolet light, a photocatalyst coat on the bowl surface and electrolyzed oxidizing water are the key ingredients of the self sanitizing process.
When the lid is closed, Actilight (name of TOTO's ultraviolet light technology) emits UV light which reacts with titanium dioxide (the photocatalyst) and ewater+"eWater+ is regular tap water electrolyzed to a mild acidic pH level, which has antimicrobial properties. And it is absolutely environment friendly which can be safely returned to the water cycle without any concern." (the electrolyzed water) to produce activated oxygen. Which, decomposes the residual organic waste and then get swept away by the eWater+. Sterilization is achieved, automatically. How cool is that?
Actilight + HYDROTECT Coating + eWater+ = Self Sanitization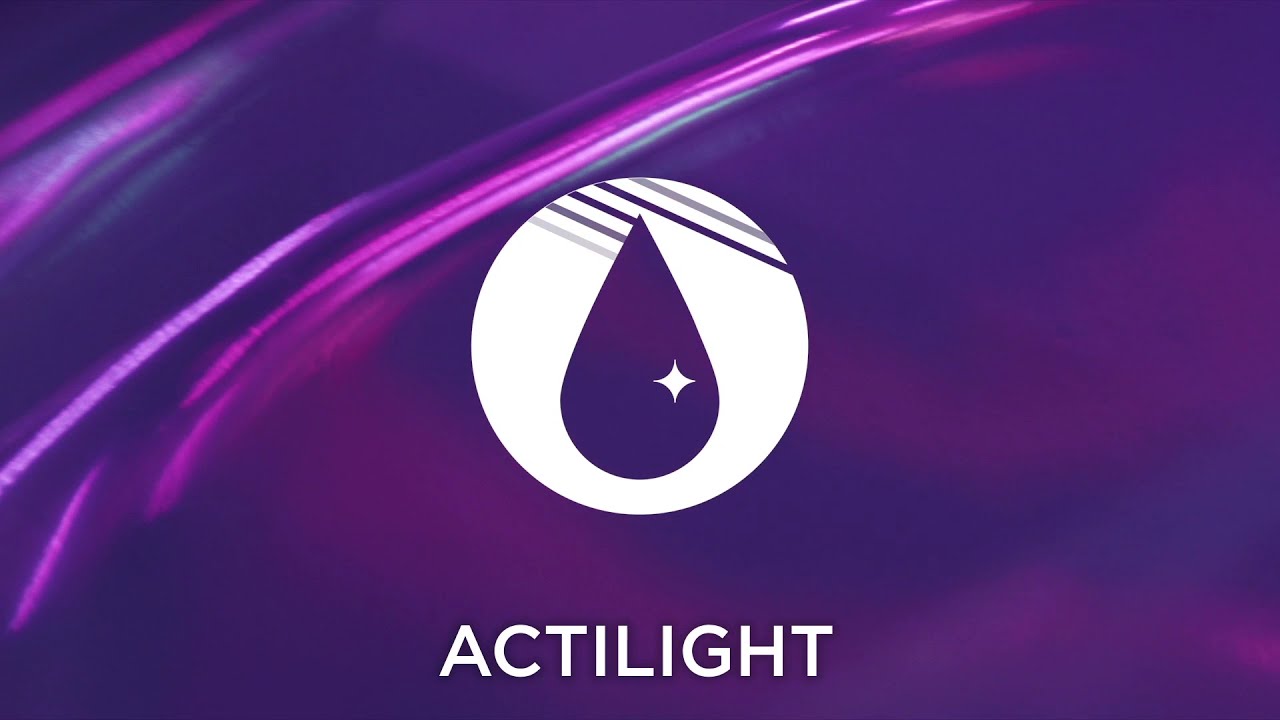 ---
Flushing Power Inherited
No toilet review is complete without talking about the flushing system. Even if it sounded like a broken record.
Tornado flushing is synonymous with TOTO, the famous swirl that swept everything in its path to septic land. Two nozzles, located opposite each other on the top side of the bowl provide a powerful siphon-jet action, which creates a centrifugal, cyclonic rinsing on the glazed bowl surface. And with the ultra-smooth, zirconium reinforced CeFiONtect glaze on the bowl, no waste is too sticky to survive the Tornado Flush.
This TOTO Neorest 750H toilet has a Dual Flush function. A full flush uses 1.0 gallon (3.8 Litres) of water, and a partial flush uses just 0.8 gallon or 3.0 Litres of water. That's what an Ultra High Efficiency Toilet (uHET) is all about – Highly efficient flush using a lot less water. And that's only possible with the powerful electric pump and a computer-controlled valve to release water in stages at a predetermined volume.
Unlike the conventional gravity flush, gushing noise is almost non-existent since water is jetted from the concealed tank straight through the nozzles and spiral down along the bowl surface. Refilling the concealed tank is fast and quiet.
Look! No Hands – Customize-able Experience.
Well, not exactly a hands-free toilet. You will still need to touch some buttons for cleansing your hindquarters. But the days of the toilet papers may be numbered.
The tech-crazy will love the customization part of this TOTO Neorest 750H toilet. The function that is. From automatically opening of the lid when you approach it and auto close when you leave, right down to how you want your bottom cleaned and dried.
The toilet comes with a sleek remote control with options to control the cleaning wand. You can choose how water is sprayed onto your rear – temperature, pressure, front and rear cleansing, and even position. Heck, if you are still not happy with how it treats your rear, there are the oscillating and pulsating spray mode for some 'hardcore' cleaning.
Once you are happy with the setting you can save it and it will remember your preference. Here's an overview of all the functions that can be customized to your rear's heart's content.
Customizable Features
Cleaning Features
Deodorizer
Auto Wand Cleaning
Auto Bowl Cleaning
Bowl Light
Photocatalyst Cleaning (Self sanitizing)
Clean Indicator (Lights to show that the "clean" functions are in operation.
Convenience Features
Auto Flush
Lid Auto Open/Close
Soft Light (Lighting up the bathroom with a soft light)
Auto Seat Warmer
Energy Saving Mode
---
The Downside
Despite its perceived never ending features, the downside is predominantly energy related. With a rated power consumption of 1300 watts, that's enough power to light up 100 13 watts CFL light bulbs.
Of course, if you can afford this out of this world sanitary ware, that 'little' extra energy cost can't hurt. Besides the high energy consumption, bear in mind this toilet is electronics-heavy. So a power failure is not going to be very welcoming, especially at a time when you are halfway squeezing your last meal out.
Absolutely sucks to be caught with your pants down, half-in/half-out and seated. Though there's the contingency of a manual flush, you need to open a cover to access the flush lever. And the rest of the functions are rendered useless in times like this. So, have a toilet roll nearby in case you are caught in such a not-very-luxurious situation.
Repairs are costly. Don't expect plumber Joe to fix it anytime it went up on you. Your best bet is to call TOTO support and get professional help. By professional help, it means more money and you can afford it, of course.
Lastly, the $10,000 price tag, for a toilet, is a major turn off for many. The closest cousin, the TOTO Neorest 700H (without Actilight) prices about $4000, is deemed more palatable reasonable.
Need more dozes of TOTO Neorest toilets? Click here for a full feature review and comparison.
The Upside
Apart from all the convenience and luxurious feel this TOTO Neorest 750H toilet provides, it is an ADA compliant toilet. Which the seat is at a comfortable chair-height level, especially beneficial for those with weak knees or leg injuries.
A flat porcelain wrap hides the trapway underneath which you will find cleaning the exterior a breeze. And the bowl surface is coated with a secondary transparent glaze and a photocatalyst to prevent debris from sticking to the surface. So residual waste, molds, and bacteria can be easily washed away with just water. There's no need for any bleach or chemical for cleaning.
This Neorest 750H is also a WaterSense labeled toilet. With its powerful and quiet electric pump, each full flush uses just 1 gallon of water. You can save a decent 60% or more on water usage. That will compensate for the high power consumption, and you can feel less guilty about the environment. 🙂
The self-sanitization function eliminates the possibility of harmful bacteria and viruses from contaminating the toilet seat. And since the remote control is physically isolated from the toilet, chances of contamination is rather remote. That raises the hygiene level of the bathroom and the overall living environment.
Overall, it's a good-to-have bathroom fixture. Or would you like to make it a must-have? Be careful though as this expensive crapper can seriously change the way you use the toilet or mindset about toileting.
Just like this guy who'd rather hold his poop and flew 9 hours from Milan to his home in New York so that he can use his toilet which has a TOTO washlet. Is it a good thing? You decide.
Features & Specifications Overview
Features
Tornado/Siphon Jet Flushing System
Actilight UV Light Self Cleaning System
CeFiONtect Bowl Surface Finishes And Fully Glazed Trapway
Dual Flush Function (1.0GPF/3.8LPF And 0.8GPF/3.0LPF)
Washlet With 3 Wash Modes (Front, Rear & Soft)
Oscillating And Pulsing Comfort Washing
Auto Lid Open/Close & Auto Flush
Automatic Air Purfying System
Heat Adjustable Seat
Adjustable Wand (Spray Position)
Programmable Energy Saver System
Back-up Manual Flush (In the event of power failure)
eWater+ (Electrolyzed Water)
Multifunction Remote Control
WaterSense Mark
ADA compliant
Specifications
Power Rating: 120V AC, 60 Hz.1300W
Power Cable: 4 ft (1.2 m)
Water consumption: 1.0 GPF (3.8 LPF) & 0.8 GPF (3.0 LPF)
Min. Water Pressure: 7 PSI (0.05MPa) Flowing
Min Flow Rate: 2.64 gal/min (10 L/min)
Water Surface Area: 8.75″ x 7.25″
Trap Diameter: 2.125" (54 mm)
Trap Seal: 2.063" (53 mm)
Rough-in: 12″ (305mm)
Warranty: 3 Years Limited For Residential, 1 Year Limited For Commercial
Bowl Material: Vitreous china
Seat & Cover: Plastic
Seat Heater: 60W
Floor to Seat Height: 17.25" (438mm)
Weight: about 123.6 lbs (56kg)
Dimensions: 31.438″ (799mm) L x 17.625″ (448mm) W x 20.75″ (527mm) H
Where Can You Buy This TOTO Neorest 750H Toilet?
For a very brief period in early 2016, this Neorest 750H was seen on Amazon for a price of slightly under $10,000. Then shortly after, it was showing "Currently unavailable" on Amazon. Since then it has been going on and off (mostly off) on Amazon. And each time it goes on Amazon, it stayed for about a week and at a different price than the last.
Now (as of May 2018), it seems available on Amazon again. So is it going to vanish anytime like before or it's staying for good? And this time the price is a huge dip from the 10k market value. But like all prices on Amazon, it doesn't always stay the same.
So is it a mistake, a limited time promo, or this is the actual price level from now on? If it's the latter, does it mean you can also get at the same price point from TOTO's authorized distributors?
Why stress yourself with all that guessing. Click here to see its current status on Amazon. Then check with a TOTO distributor near you to clear all doubts.
Check current offer on Amazon.
You can check for the nearest TOTO showroom or distributor to inquire about price and availability.